Jason S. Bell, MD
Board Certified
Society Memberships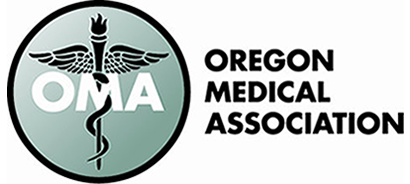 About Dr. Bell
Dr. Jason Bell grew up in California. He started his undergraduate studies in Biological Sciences at UC Davis. Then, on a USAF Health Professions Scholarship, he attended medical school at University of California-Irvine where he was exposed to a variety of medical disciplines. He applied himself to many clerkships, and he realized that orthopedics most matched his personality. He stayed on at UC Irvine for a five-year Orthopedic Surgery residency; after which, he became an Orthopedic Surgeon for the United States Air Force.
After six months of working in the war-zone in Iraq, he searched for a peaceful practice to settle in to. While most people relocate for scenery and natural beauty, Dr. Bell's decision to move to Southern Oregon was primarily based on the collegial opportunity presented by South Coast Orthopaedic Associates. As a general Orthopedic surgeon, he treats a wide variety of conditions and is adept at finding unlikely solutions and alternatives to surgery. He loves working at South Coast Orthopaedic Associates because of the non-competitive, helpful atmosphere in clinical practice, and the collaborative, team approach in the surgical suite. It is a unique feature to have two highly skilled surgeons in the OR, and SCOA patients benefit from such skilled collaborations with more successful outcomes and satisfied patients.
Dr. Bell had an opportunity to work as an orthopedic surgical attending physician for 6 months at Waikato Hospital in Hamilton, New Zealand. This was a great chance for him to work at a level one trauma hospital, training orthopedic residents, and managing complex fractures.
He takes pride in the quality of his practice, and he loves the close-knit community that he serves. He loves the rural lifestyle and the overall safety of the area. When he is not working, he enjoys hiking, searching for mushrooms, running, skiing, and flying in the family airplane with his family. He is also in a band with some other physicians, and they play small gigs like birthday parties and bar mitzvahs.
Special Focus
Sports Medicine
Shoulder Reconstructive Surgery
Knee Replacement Surgery
Education
Associate of Science, Sierra College, Rocklin, California
Bachelor of Science, University of California, Davis, California
Doctorate of Medicine, University of California Irvine College of Medicine, Orange, California
Residency, University of California, Irvine, California
Internship, University of California, Irvine, California
Certificates
American Board of Orthopaedic Surgery
Achievements
Chief, Bay Area Hospital Department of Orthopedic Surgeons 2011-2013, 2017 – present
Meritorious Service Medal USAF, 2004
Operation Iraqi Freedom Campaign Medal, 2004
Golden Scalpel Award for medical student education 2000
UC Irvine College of Medicine Honors
USAF Health Professions Scholarship Recipient, 1995-1999
Medical School Admissions Committee, 1995 – 1996
US Nationals for Cross Country Skiing, 1990
Society Memberships
Oregon Medical Association
AOPA
---