Ancillary Services
---
Digital X-Ray
X-rays are a type of radiation, and when they pass through the body, dense objects such as bone block the radiation and appear white on the X-ray film, while less dense tissues appear gray and are difficult to see. X-rays are typically used to diagnose and assess bone degeneration or disease, fractures and dislocations, infections, or tumors.
---
MRI
An MRI machine, otherwise known as magnetic resonance imaging, allows doctors to see inside of a person's body without having to use invasive techniques.
Organs and tissues within the body contain magnetic properties. MRI, or magnetic resonance imaging, combines a powerful magnet with radio waves (instead of X-rays) and a computer to manipulate these magnetic elements and create highly detailed images of structures in the body. Images are viewed as cross sections or "slices" of the body part being scanned. There is no radiation involved as there is with X-rays. MRI scans are frequently used to diagnose bone and joint problems.
---
Bone Density Testing
If you have osteoporosis or another bone related disease, you may need a bone mineral density exam to receive an official diagnosis. In order to measure the density of bones, a process called dual-energy X-ray absorptiometry, otherwise known as DXA, is used. This method involves aiming two x-rays at the body's bone structure, with each ray at a different energy level.
In general, most women are recommended to receive a DXA scan at the age of 65, while most men should get one by the time they are 70. If you suspect you have osteoporosis or are having other bone problems, ask your doctor from more information about the DXA procedure. In general, it is cost effective, quick, and completely painless. However, DXA is still not widely used, and the results must be analyzed by an expert in order to receive an accurate diagnosis.
---
Durable Medical Equipment
South Coast Orthopaedic Associates now has Durable Medical Equipment (DME). Our physicians take great pride in quality care and want to ensure that the braces applied to our patients are of the highest quality as well. Our DME Coordinator is trained in proper fitting and education for each item we carry to ensure the best outcomes possible. Having this service in our clinic provides you with the ability to get most all of your services in our building from X-ray to Surgery.
---
Physical Therapy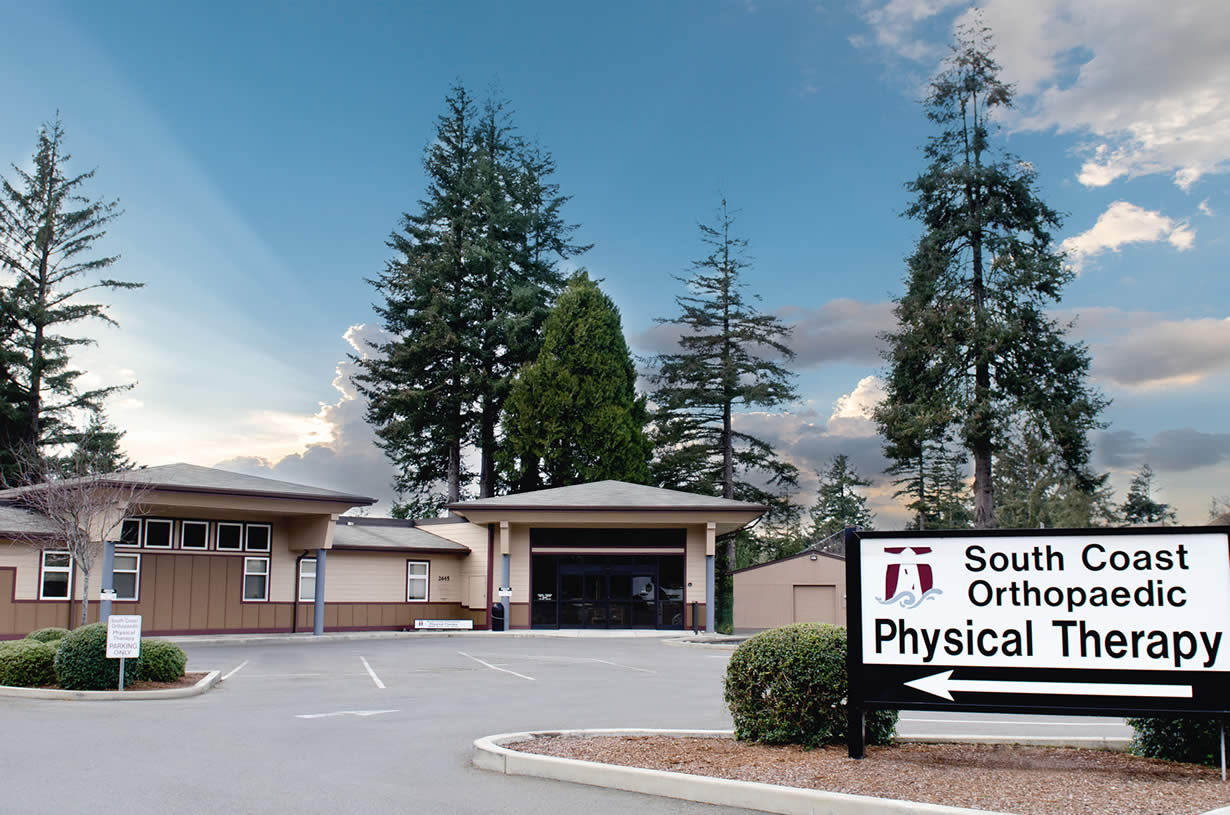 ---
---
Welcome to South Coast Orthopedic Physical Therapy! We are here to deliver the most comprehensive and innovative methods and techniques of Rehabilitative Physical Medicine. Our goal is to help you regain the most normal and pain free function possible so you can move forward and enjoy your life.
Your therapy will be comprised of a session with our dedicated staff of Physical Therapists, Physical Therapist Assistants and Physical Therapy techs. Our experienced therapists and staff work together to meet your specific needs. By developing a plan of care designed just for you, we help you to meet your personal goals and ensure your rehab experience is professional, efficient and pleasant.
Our trained physical therapists have experience managing a wide range of conditions, including back pain and neck pain, joint and soft-tissue injuries (strains and sprains), fractures, dislocations, workplace injuries, accidents and sports and activity injuries, such as overuse and trauma. We are in close contact with your surgeons with any post operative treatments.
Our practice provides comprehensive services for conditions that include:
General Orthopedic Physical Therapy
Pre/Post-Surgical Rehabilitation
Neck and Spine Therapy
Arthritis
Sports Medicine
Sprains and Strains
Scoliosis (Schroth Method)
Fibromyalgia
Migraines
Whiplash
Sciatica
Numbness, tingling, and swelling of extremities
Dizziness
Vertigo
Poor balance
Fatigue
Types of physical therapy include:
Manual, hands-on therapy including soft tissue & joint mobilization
Neuromuscular re-education
Therapeutic Exercises
Postural Education and Activity modification
Ergonomics
Sport-specific training and conditioning
Cold therapy
Heat therapy
Therapeutic ultrasound
Electrotherapy
Myofascial release
Bracing/taping
Traction
And much more
From your staff here at South Coast Orthopedic Physical Therapy, we are looking forward to treating you and we wish you all the best and success with your recovery!
---
Surgery Center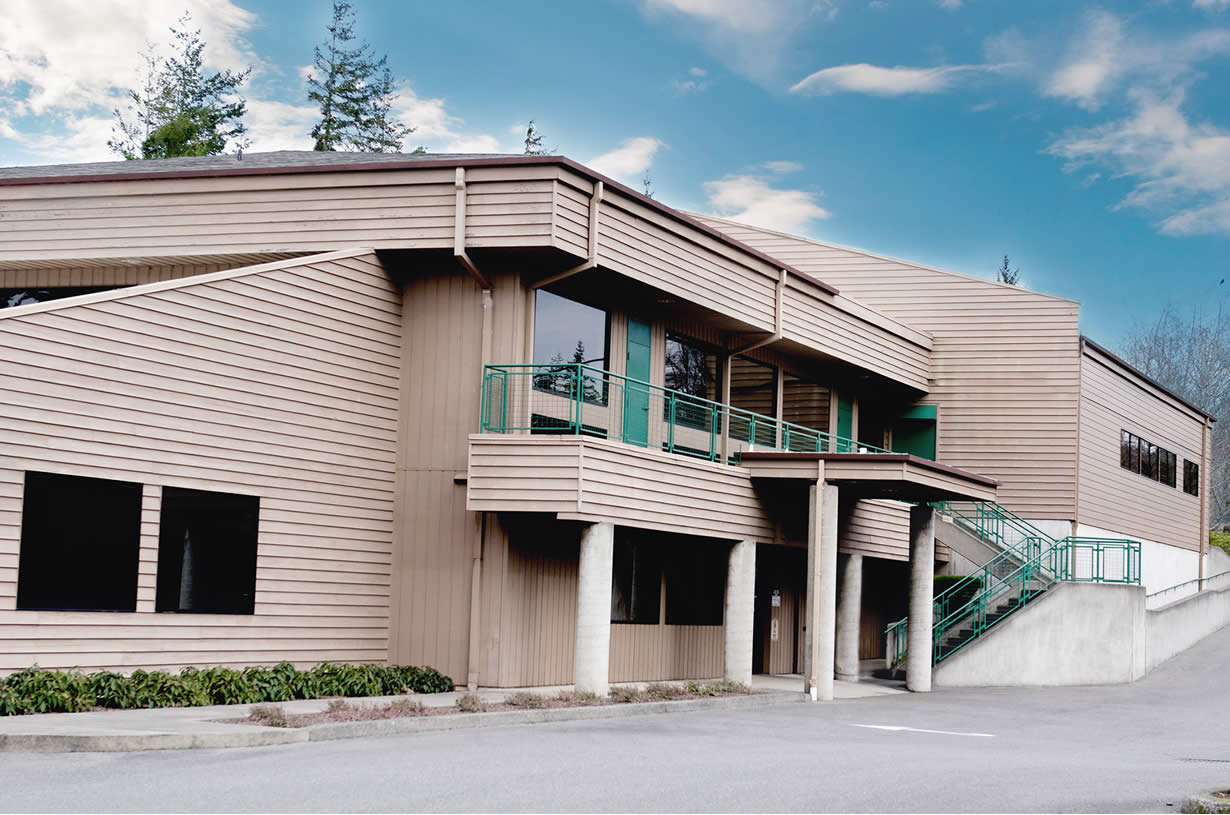 ---
---
South Coast Surgery Center in Coos Bay, and its staff has been serving our community since 1997. The surgery center is a state of the art ambulatory facility with two operating rooms and an endoscopy suite located below South Coast Orthopaedic Associates Clinic. The surgery center offers a variety of services including orthopedic, podiatry, ENT, plastic, endoscopy, pain management, dental and more. South Coast Surgery Center's caring and friendly staff takes pride in their work and the relationships they build with their patients and their families.
South Coast Surgery Center has met the nationally recognized standards and achieved accreditation by the Accreditation Association for Ambulatory Health Care. This accreditation distinguishes the center from many other ambulatory surgery centers by providing the highest quality of care to its patients as determined by this independent, external process of evaluation. The surgery center also goes through an inspection and review by CMS Medicare and must meet specific standards set by Medicare and has successfully received certification to continue to provide services to Medicare patients in our surrounding areas. South Coast Surgery Center sends out satisfaction surveys to all patients and is proud of their 99% satisfaction score and has a less than 1% infection rate. Surgery in the ambulatory center is an affordable option when considering surgery.
---
---